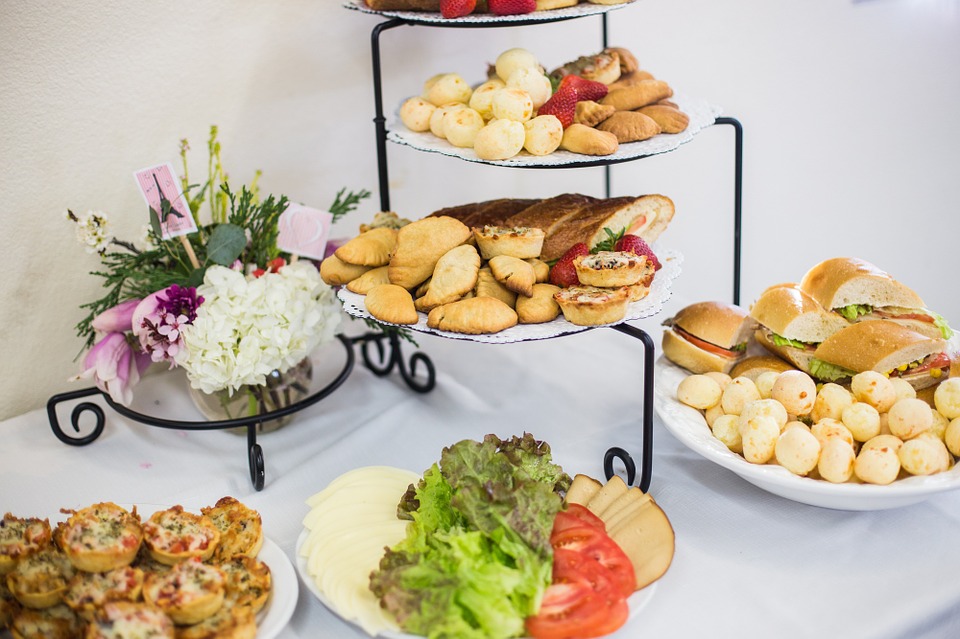 Setting up a buffet lets you save space and encourages guests to socialize in our Flagstaff apartments. You can also set up a game station to keep everyone engaged. Here are some tips on how to make the meal a success.
Set Up
A folding table can be moved and stored easily and is easy to dress up with a nice tablecloth. Position items strategically, so people don't have to return for forgotten items. For example, place extra napkins, cutlery, and salt and pepper shakers on both ends of the table and set up a couple of bread baskets. Keeping decorations to a minimum saves space for essential items, so consider wall hangings and cute napkins that add color and flair.
If you have a Keurig machine, set up a coffee station away from the main buffet area. You can include canned and bottled beverages to minimize cleanup or ask everyone to reuse their glasses. Ideally, you could set this up in the kitchen since there are bound to be some spills.
What to Serve
Fruits and raw vegetables are easy to prepare and eat, making them perfect buffet food. Place unsliced peaches or apples in a bowl for a colorful, no-fuss dish. You can buy veggie trays that come in a ready-to-serve container for another instant offering.
Bread is a buffet staple. Precut flavorful loaves from the bakery or serve hot croissants with butter, jam, and other yummy spreads. For board game parties or movie nights, lay out the fixings for sandwiches that guests can construct quickly before getting back to the fun. If it's a sports gathering, hang up team pennants and paraphernalia to set the mood.
Salads hold up well on buffets, and you can include different versions such as Caesar's and tossed greens.
Baked ziti, lasagna, and other baked pasta plates are big hits and hold up well if there are leftovers.
Serving chilled or smoked meats take off some of the pressure of trying to keep food hot.
Cooked carrots, green beans, baskets of baked potatoes, and grilled asparagus are easy to keep warm in a chafing dish or with a can of Sterno to supply the heat.
Consider a dessert bar where your family and friends can frost and decorate their own cupcakes. Add some pies and a cake for finicky guests who aren't interested in designing their own sweets.
Buffets are convenient for guests and help you maximize space in our apartments in Flagstaff. If you'd like to learn about our open floor plans, give us a call today!