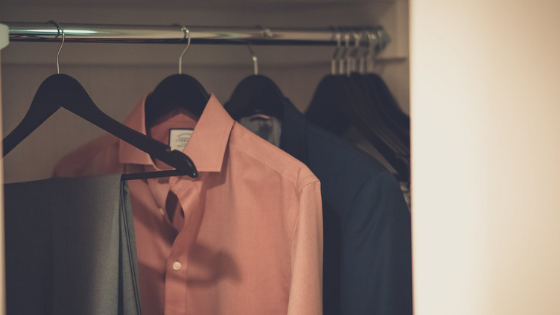 Be honest: You wish it were easier to find things in your closet. It's OK! Many people turn their closets into a dumping ground for everything from jeans they haven't worn in years to that old 486 laptop computer from high school. All that clutter is not only taking away valuable storage but also making it hard for you to find the stuff that matters to you.
Learn to take control of your closets and your life with these four tips to create clean and orderly space for your things.
Four Tips for Getting and Keeping Your Closets Organized
Use the entire space.
Even the narrowest closets usually extend from the floor to the ceiling. Take advantage of all of that height by investing in stackable boxes. Opt for plastic totes that are lightweight and moisture resistant. These boxes make ideal places to keep out-of-season outfits and unused bedding.

Get a shoe rack.
Even if you don't have dozens of pairs of shoes, a shoe rack is a necessary addition to your closet for its ability to help you keep track of your shoes and cut down on the time it takes to choose a pair. Shoe racks also keep everything off the ground and promote quicker drying and odor control.

Make use of the back of your closet door.
Too many people use this prime real estate to hang a full-length mirror. The area is much better utilized as a place for hooks to hang hats, belts, or bags and to install shelving for folded items like towels.

Choose the right accessories for the job.
You can find a gadget for every need. While some may be a waste of money, others are real lifesavers when it comes to staying organized. Must-buys include five-in-one hangers and dedicated tie racks.
Are you looking for apartments in Flagstaff, Arizona? Woodlands Village offers residents hotel-like amenities, including a clubhouse, pool, and fitness center. Call us to arrange a showing.