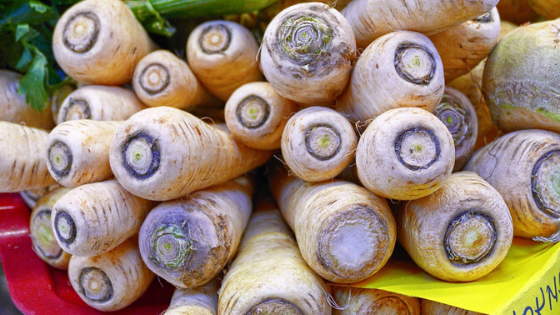 Some veggies get way more attention than others at our Flagstaff, AZ apartment community, but parsnips always seem to be left out in the cold. Despite the fact that they're very much in season right now, many people overlook these root vegetables in favor of their carrot cousins. But fear not, dear reader. If you're looking for a way to switch up your entree options, we've got a few parsnip selections you should consider trying.
1. Appetizer: Parsnip "Pigs" in a Blanket With Chimichurri
Leave the meat for another day because parsnips are a great replacement for sausage or hot dogs. Frozen puff pastry is always happy to wrap itself around parsnips, providing a cozy, comfortable holding spot for this lesser-known veggie.
2. Soup: Carrot-Parsnip Soup With Parsnip Chips
People make soup out of potatoes and carrots all the time, so why shouldn't parsnips get a chance to shine? With this recipe, carrots, parsnips, and onions come together in perfect harmony. The key comes in roasting the parsnips and carrots before they find their way into the blender to be pureed.
3. Entree: Skillet Roast Chicken With Fennel, Parsnips, and Scallions
Okay, maybe the parsnips are just the side dish in this delicious kitchen creation, but that doesn't mean their supporting role isn't just as important as the poultry they're adorning. The best part of this recipe? You can absolutely cheat and pick up a rotisserie chicken on your way home from work and still enjoy fresh-roasted parsnips and scallions when you're ready to sit down for dinner.
4. Dessert: Parsnip Spice Cake With Ginger Cream Cheese Frosting
Sometimes, carrots need to step off their pedestal and give other root veggies a chance to be the star. That's exactly what happens when parsnips marry a bit of cream cheese frosting.
We're currently accepting applications for new residents at our Woodlands Village Apartment Homes, and we'd love to have you. Stop by, so we can show you around!