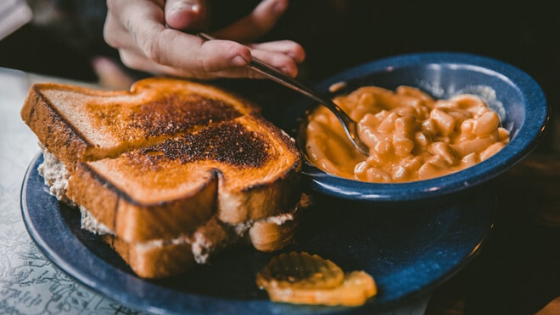 When it comes to watching your favorite food programs or looking up recipes online, sometimes it can feel as though the creators are a little presumptuous about what's in your pantry. While we all know we're supposed to have certain items squirreled away, it's not unusual to open the doors and find one lone can of diced tomatoes that expired a year ago. We don't want to be presumptuous either, but hopefully you can make at least one of our suggestions.
1. Pantry Pasta
At its heart, this dish is just parmesan, olive oil, butter, garlic, and red pepper. What's especially useful about it is that you can really mix it up if you don't have all the ingredients. The pasta water does wonders for blending in the oil and butter into a silky sauce.
2. Spinach Tortellini Tomato Soup
While this one is slightly more complicated, it's also a good way to use up an older can of tomato soup. Packaged tortellini, chicken broth, spinach, and garlic really jazz this dish up, and it's equally good for leftovers as it is the day it's made (a feat that few dishes can really measure up to).
3. Jalapeño Parmesan-Crusted Grilled Cheese
Sometimes you just need a little pucker to add to a basic dish to get a meal that you won't regret. Grilled cheese is definitely one of those items that you can make even when you're bone-tired, and the extra flavor might just be enough to add to your regular rotation. Plus, it's just five ingredients (including the butter).
Our apartments in Flagstaff don't just smell better when you're making home-made meals, they simply are better. Taking the time to prepare food—whether you enjoy the process or not—means you'll appreciate the meal more. If you're looking for a place that appreciates you, call Woodlands Village today to learn more about our availability.