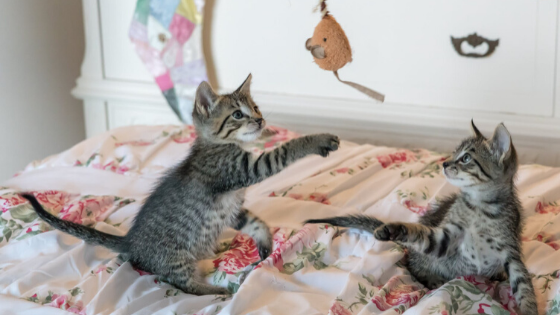 Indoor cats that get bored can become restless and might even get destructive in some cases. When your cat can't roam around outside, there are plenty of ways to keep them entertained inside your apartment. Use the following ideas to make sure your cat has some activity and excitement each day.
Change Toys Regularly
Your cat might lose interest in their toys if they have the same ones to play with day after day. You can keep them interested in their cat toys by changing them from time to time. Put away the toys they've been playing with, and bring out new toys for them to explore. Whether your cat bats at feather toys or chases balls, giving them new toys helps maintain their interest.
Entertain Their Brain
Some cat toys give cats puzzles to solve or places to explore. These kinds of toys provide mental stimulation for cats, which is a great way to keep them active and busy. Consider getting a tunnel or two for your cat to crawl through. You can also get them puzzle toys that they have to solve in order to be rewarded with treats.
Get a Cat Tree
Cat trees offer cats a way to climb around and see out windows, which can keep them occupied for hours. Some cat trees double as scratching posts as well to reduce the risk of having your furniture scratched up. You can find simple cat trees with a platform or two for your cat to climb and rest on. Other cat trees have a more elaborate design with multiple levels and platforms, as well as enclosed areas for cats to hide in.

Our apartments in Flagstaff, AZ welcome up to two cats or dogs per home. Please contact our friendly team at Woodlands Village to learn more about our pet policy and our community.