Are you someone who enjoys a touch of romance mixed with whimsy in your home? Then consider using fairy lights as decorations. These strings of tiny lights are a perfect way to add a little magic to any room in your home. Love the idea of fairy lights, but not sure how to incorporate them into your decor? No worries. Here are 5 fun ways to add twinkling fairy lights to your apartment.
Light Bottles or Jugs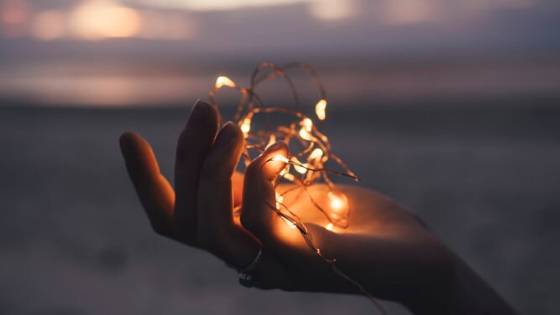 Save up empty wine bottles or glass jugs so that you can use them to display twinkling strings of battery-operated fairy lights. Your fairy light display will look best if you remove the labels from the bottles.
Display Your Pictures
This is a rustic, yet whimsical, way to display your favorite photos. Simply hang strings of lights on your wall, and then use old-fashioned wooden clothespins to clip pictures to the wires.
Give Your Greenery a Glow-Up
Lighten up your house plants and trees by draping strings of fairy lights through their branches.
Add Soft Lighting to Your Bedroom
Turn your bedroom into a magical room that is accented by tiny lights. Drape fairy lights over a mirror and around your bed's headboard. Don't have a headboard or a mirror? Then, consider stringing the lights along your window or curtains.
Capture the Look of Fireflies
Did you love catching fireflies as a child? Then, fill mason jars with strands of these little lights, so you can recreate the look of those glowing insects dipping and bobbing in a jar.
Have you been in search of a new home in Flagstaff, Arizona? Then, we would like to invite you to check out our pet-friendly apartments in Flagstaff. Our community boasts open floor plans with convenient features that are excellent for decorating and entertaining!